Parties
Be social. Green Apple Catering will take care of the rest.
Planning a private social event can be one of the most delightful experiences—and one of the most stressful. From choosing a location to finalizing a menu, the process is filled with decisions and details. If you're hosting a gathering for loved ones or friends, make it easy on yourself. Give us a call and let Green Apple Catering help you. You'll discover what it feels like to relax and enjoy your own party.
Weddings
Your history starts here. The perfect wedding.
The memories will last a lifetime so leave it up to the professionals at Green Apple Catering to make your wedding memory perfect. Is there any other day or event with more expectations (and possibilities!) attached? Your wedding—and the celebrations that surround it—are a unique opportunity to make a statement as a couple and create a series of experiences that bring people together in the most meaningful ways.
Whether you want to keep it small and intimate or take it way over the top, we can make it happen. Thousands of happy couples are the living proof.
Corporate
Make an impression for your next corporate event with Green Apple Catering.
Business is personal. Making impressions and maintaining relationships are what it's all about. When you're in charge of planning and orchestrating a corporate event, the stakes are high. And so are expectations.
"WE ARE HERE TO CREATE EXPERIENCES FOR PEOPLE  THAT THEY WILL REMEMBER FOR A LONG TIME"
– Chef Of Green Apple catering –
Welcome to Green Apple CAtering
Whether it's an elegant, intimate dinner to a large event for a thousand people, we strive to exceed expectations for any occasion. A "one-stop-shop" we can arrange everything you'll need to make your event a resounding success.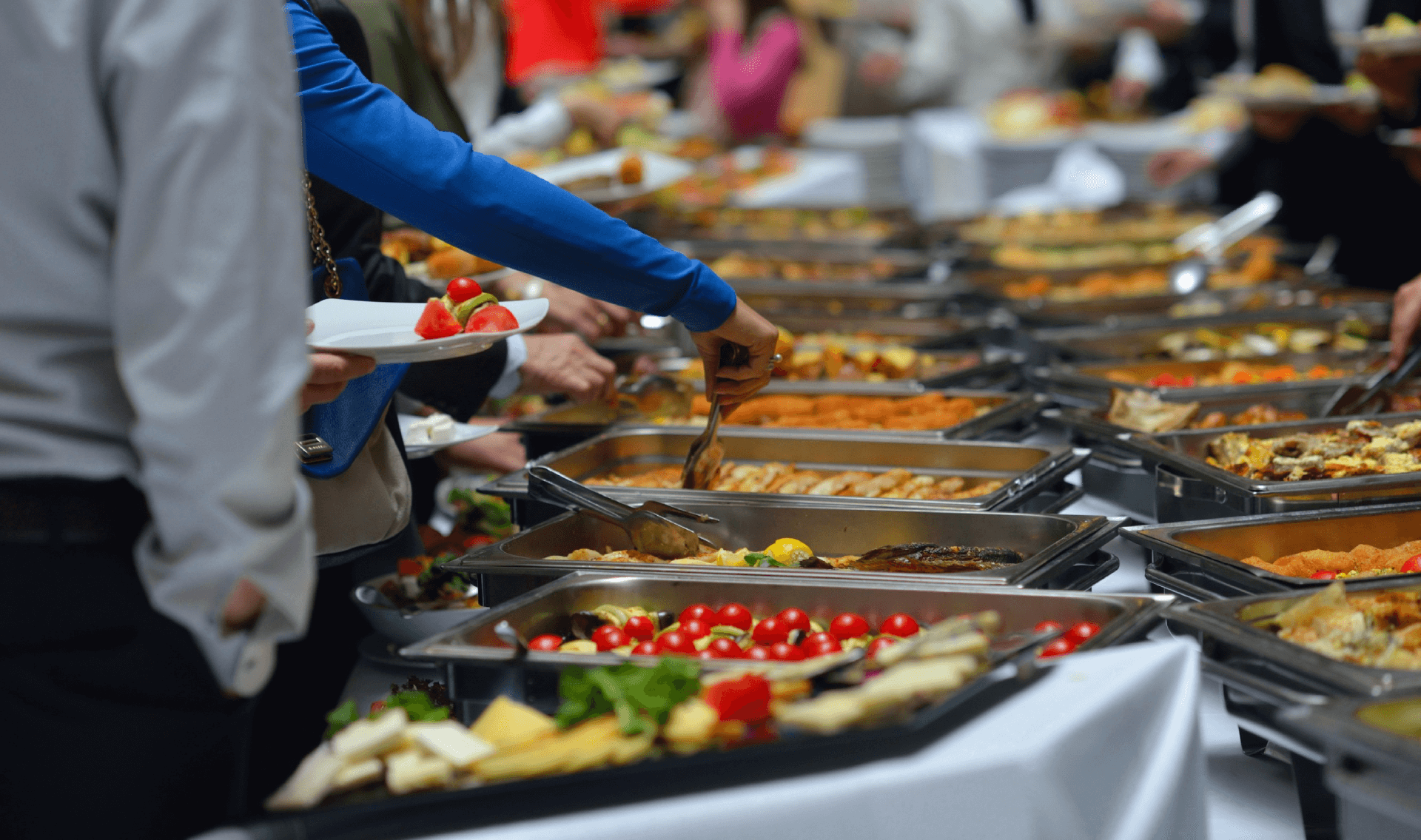 If catering makes a successful event, then quality service is the difference between good and great. Our team of trained Chefs and servers will cater to your every need – for an experience that you'll never forget.
I had an amazing experience. We hired Green Apple for our office staff appreciation day. We had 250 people join and did an around the world theme, so we ordered from their theme menu and chose from different themes. It was amazing!!
Thomas S.
We had a birthday Luau party in Washington last weekend, and Green Apple was excellent. Crowd-pleasing Luau food is difficult to find in DC area, so I was very pleased with the everything.
Shannon W.
I hired them to cater our lunch portion for our staff... there was 55 of us total. Never hired caterers before, so it was all new to me. Owner or manager walked me thru the process, I didn't feel pressured when he was explaining what I would need and what else they could provide. Broke it down simply, how many plates, cost per guest, deal, etc. Definitely would use them again.
Lucas L.